User accounts are represented with Username and Password required for login to the Internet Cafe Client.
When the Internet Cafe Client computer starts, the desktop is protected with the protection mask that asks for authentication.
Protection mask contains username and password fields.
If the username and password fields are not on the client mask press Login button on the right side of the menu to get the login fields.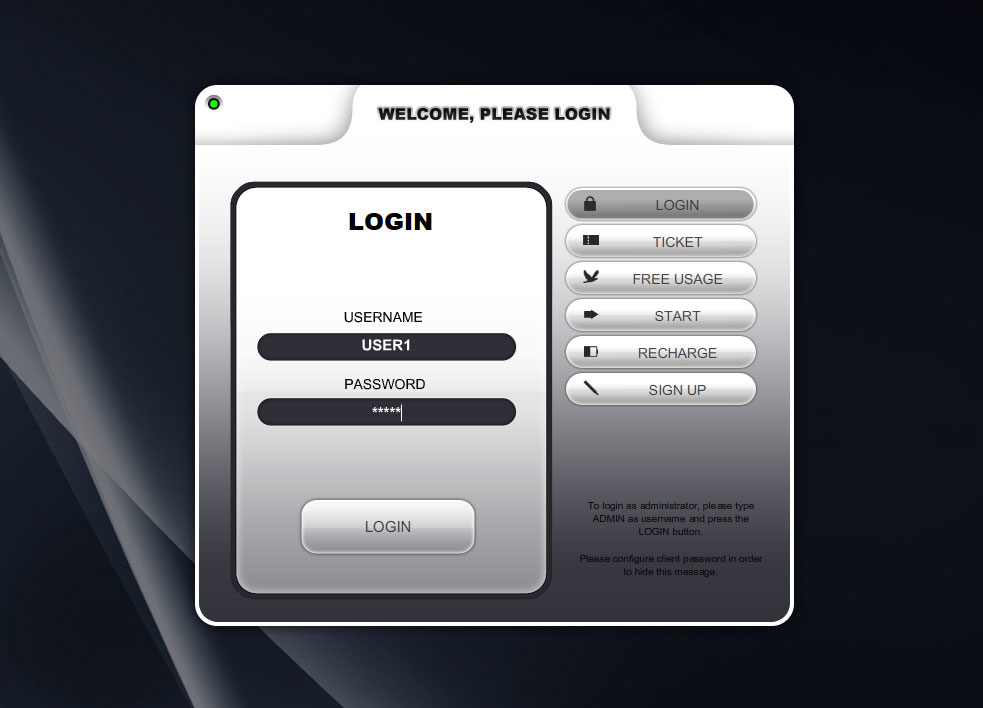 In the Username field type account username, in password field type account password.
Press the Login button or Enter key on the keyboard.
Another way to start user account is from the Server – Computers panel.
Double click on the client icon that you need to start.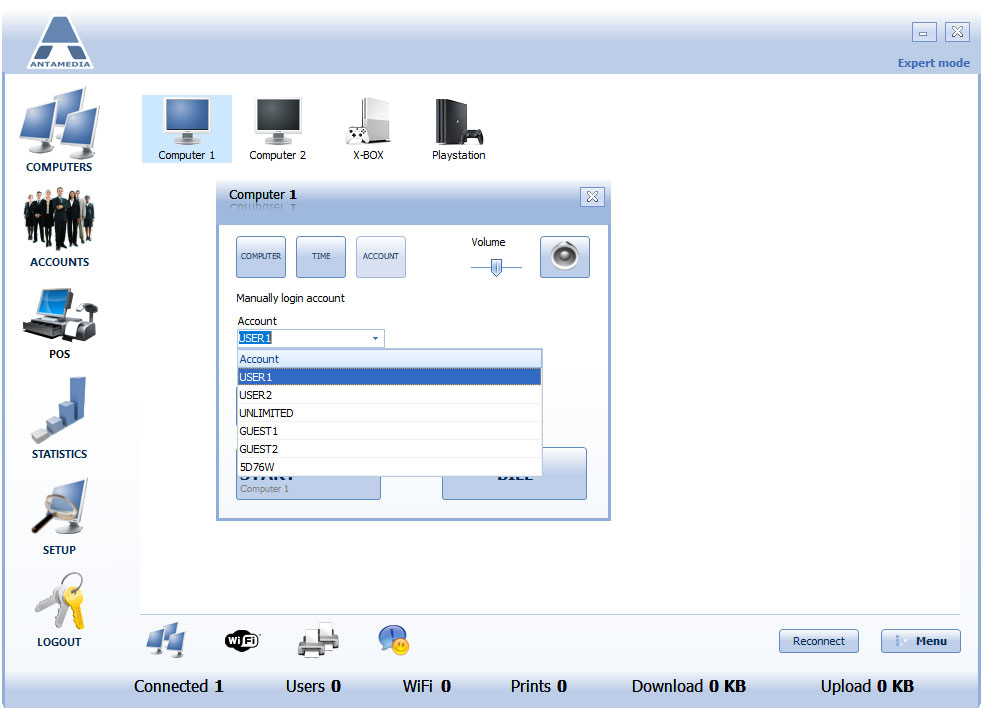 In the new opened window press the Account button.
In the drop-down menu select the user account and press the Start button to open the client.