From Blacklist page you will set Categories and websites that will be blocked for your users.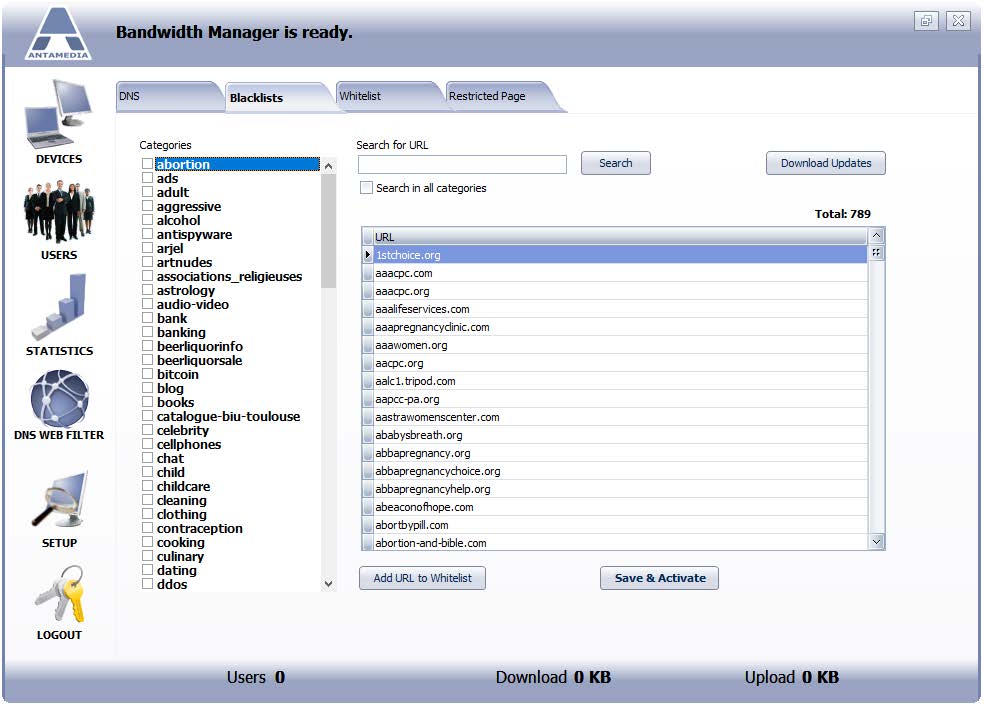 Step 1: Press on Download Updates button to get the latest blacklist package.
Step 2: Select Categories that you want to block.
Step 3: Press on Save & Activate button
In case that some URL should be whitelisted, press Add URL to Whitelist
The Search field is useful in the case that you need to find a site that is blocked by mistake.