Once when pre-installation steps are done you can proceed with the Bandwidth Manager software installation.
As soon you start Bandwidth Manager software installer on your computer you will get the notification Reboot Required.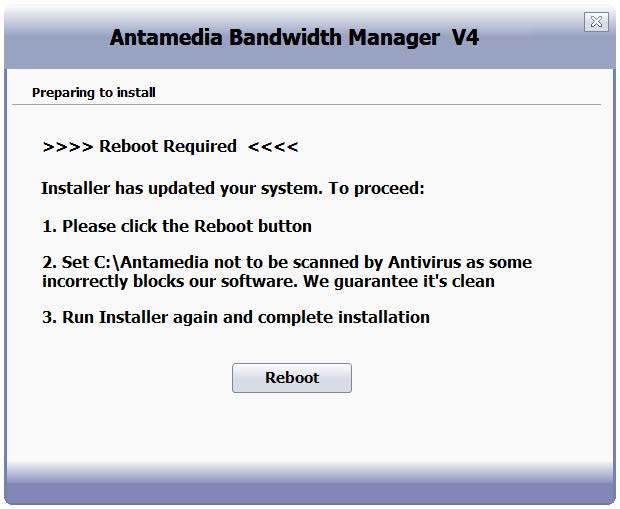 After reboot start Bandwidth Manager installer if it is not started automatically.
Select "I accept terms in the license agreement" and press Next.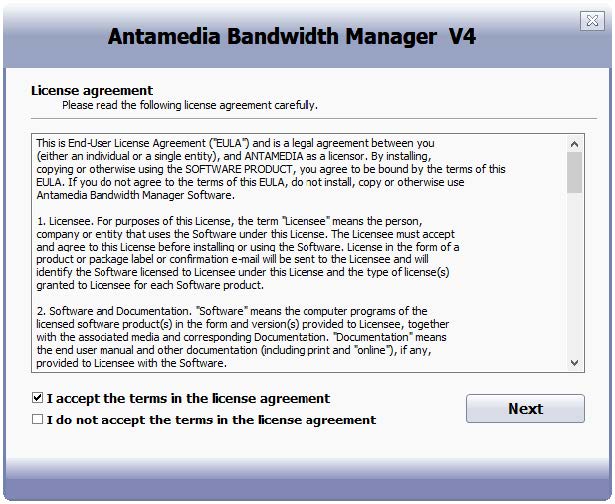 A new window will give you the option to choose between Express Install or Custom Install
We recommend you to select Express Install and press Next.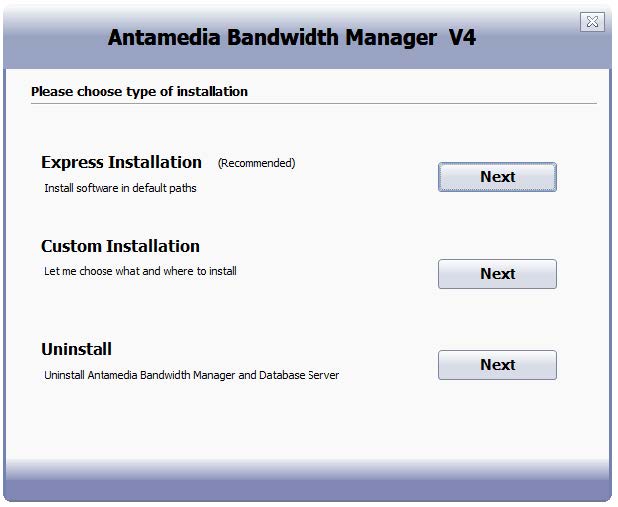 During the Bandwidth Manager installation process you will be informed about the current installation of required drivers, Database Server and creating of required files.
A reboot is required when the process is completed.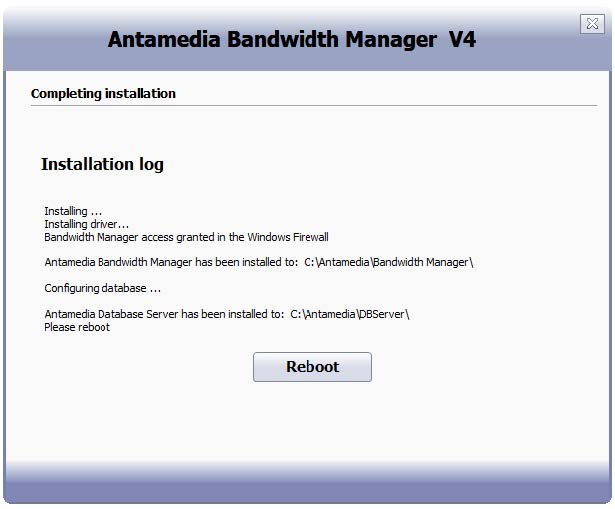 After reboot start Bandwidth Manager and from Setup – Network tab set select correct network adapters, set Autostart and press Save and Start button.