After reboot login on Bandwidth Manager.
As soon it is started you will get Setup Wizard that will guide you through the basic setup.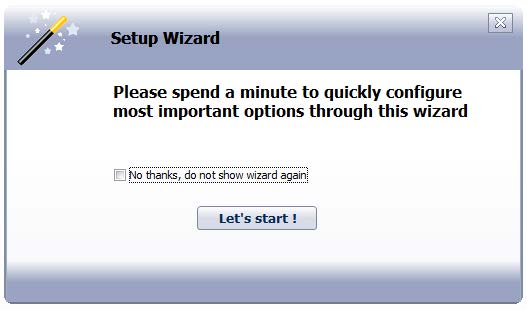 If you select "No thanks, do not show wizard again" and press the Close button, you will need to go to Setup – Network tab and set manually network adapters and autostart.
Then press Save and Start button.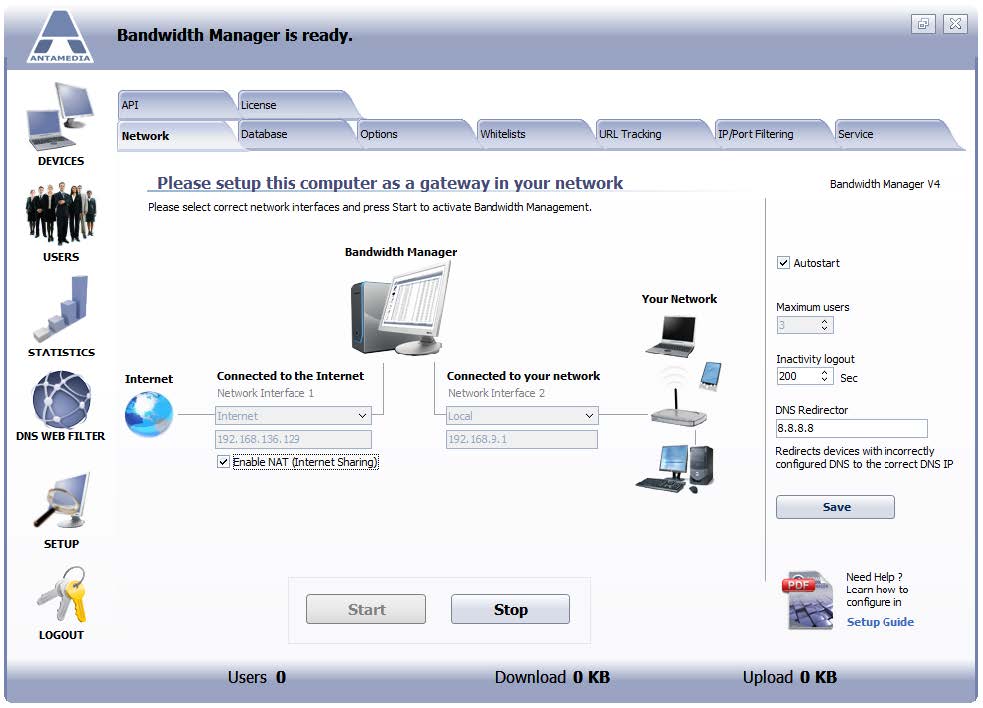 If you click on "Lets Start !" button, you will get the ability to set upload and download limit for the accounts.
Press Next to continue.
From the new window, you get instructions what are computer requirements and how to set it as a gateway on the network.
Press Next to continue.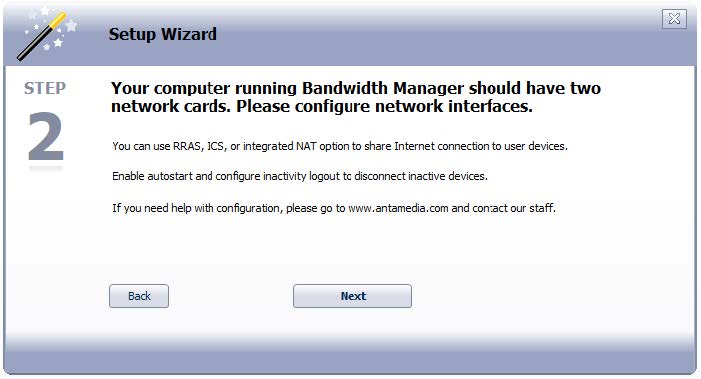 This window show information about selected network interfaces.
Press Next to continue.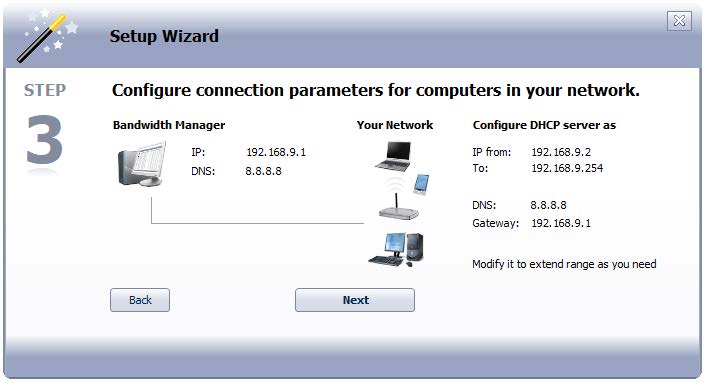 Last window gives Final notes regarding the setup of Bandwidth Manager software.
Press Close Wizard to stop it.