A batch file is a script file. It consists of a series of commands to be executed by the command-line interpreter, stored in a plain text file.
Antamedia Internet Cafe gives you the ability to set up batch scripts that will run at the beginning and/or end of each session.
You can paste the batch script in text areas or choose the prepared .bat file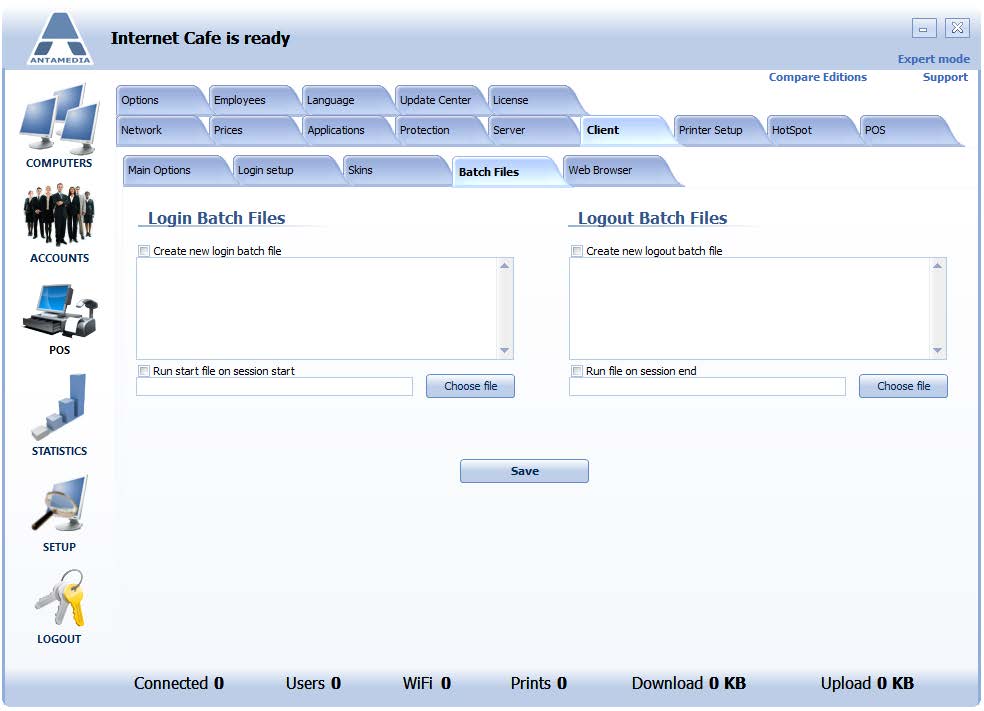 This page is located on Cafe Server Setup – Client – Batch Files tab.
Click Save button when you are finished.