Antamedia Internet Cafe software offers a variety of client skins that completely changes the look & feel of the Internet Cafe Client application.
This page is located on Cafe Server Setup – Client – Skins tab.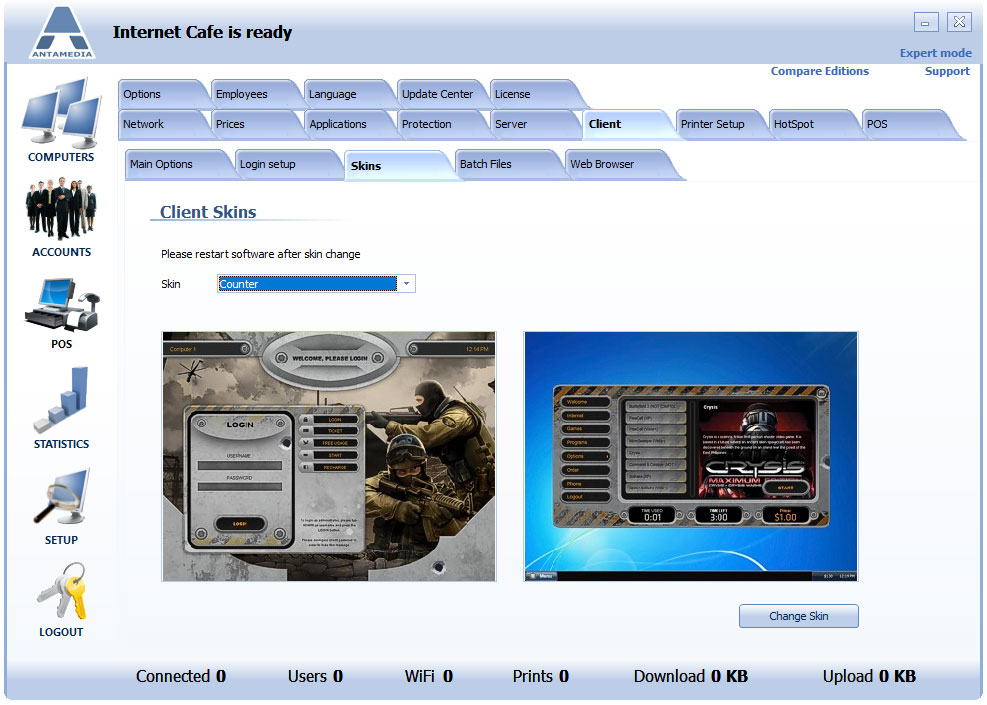 Choose one of the existing client skins and configure an interface for a gaming cafe.