Antamedia Internet Cafe offers different templates for pre-paid account, post-paid account, ticket, refill, receipt, and refill receipt printing.
To configure print templates, please open the Internet Cafe Server Setup – Options – Print Options page.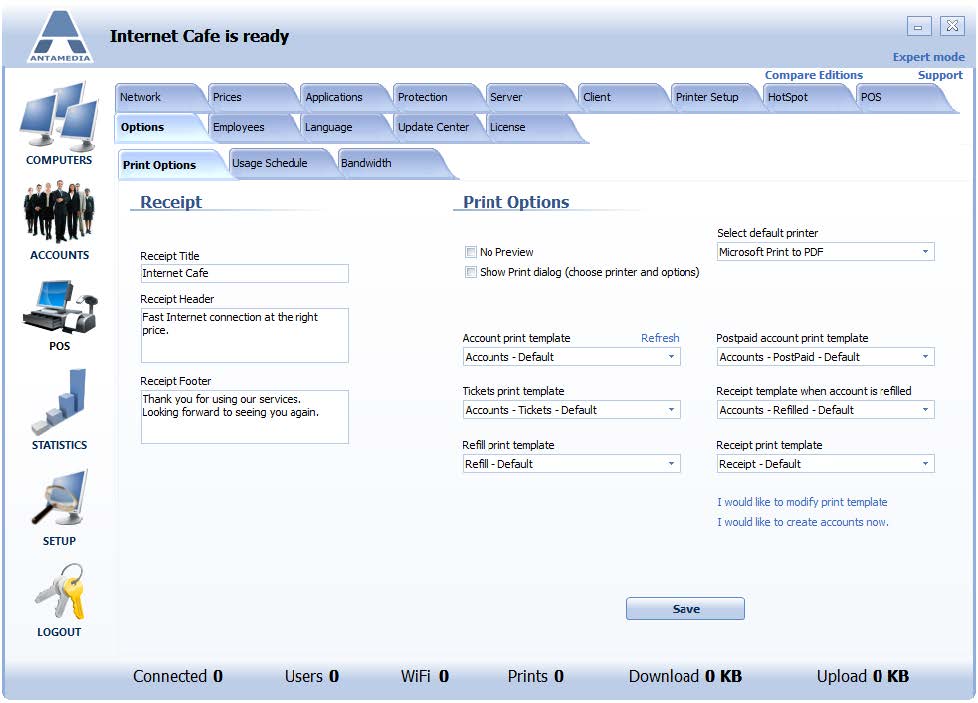 Set receipt title, header and footer text.
Depending on the receipt template, this text will appear on the printed receipt which you give out to the customer. Use drop-down menus to select print templates for accounts and receipts.
If you do not want to see a preview before printing, which is suitable once you configure print templates, please select No Preview.
To print directly to the default printer, without showing the print dialog, please disable Show Print dialog option.
Be sure that you set the default printer on the computer.