If you want to create a completely different design of HotSpot Login page you can modify pages directly from the software.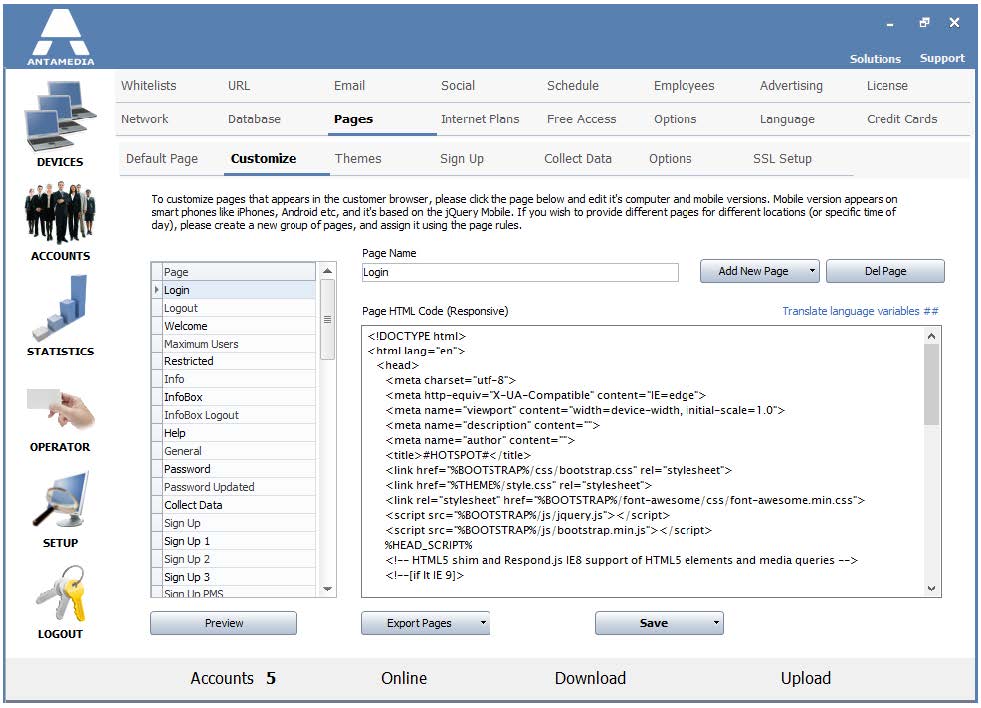 Antamedia HotSpot software gives you the ability to modify all the pages displayed in customer browser like Login, Logout, Welcome, Max users, Restricted, Infobox, Info, Help, etc.
These pages are in HTML format.
Unicode support is also included in the software, this makes possible to use any language on the web pages.
You can edit the pages directly from the software on HotSpot Setup – Pages – Customize page or using another editor like Notepad++, Dreamweaver, etc.
This requires exporting pages, press the Export button to save the pages in C:
\Antamedia\HotSpot\Pages folder, edit needed files in the same folder and import the files after you saved the changes (click the arrow on the Export button).