This section displays a registered guest list and helps you create Digital Guide customers. Also, you can check Reservations, Payments, and activity Timeline for a specific user.
Customers

From the Customers panel, you can create customers or view and edit already registered guests.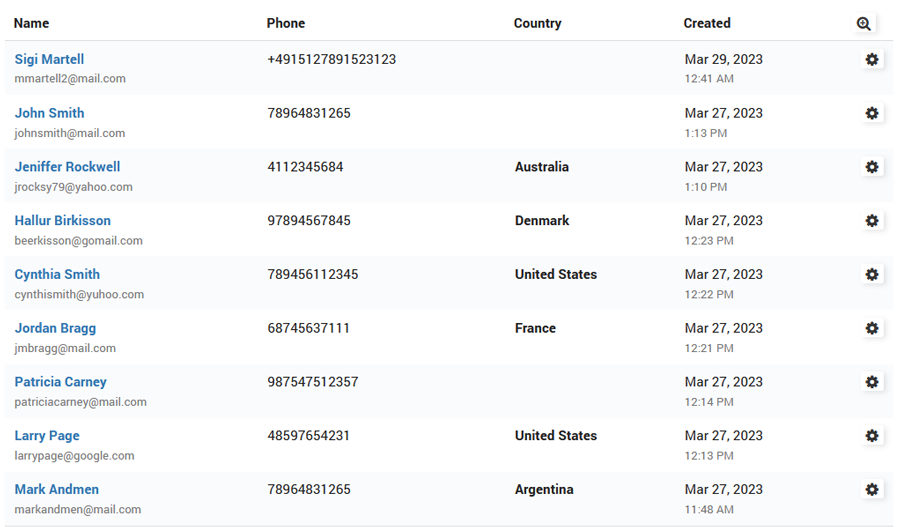 To create a new customer click the New Customer button.

On the Customer tab type First Name, Last Name, Email, and other required customer details.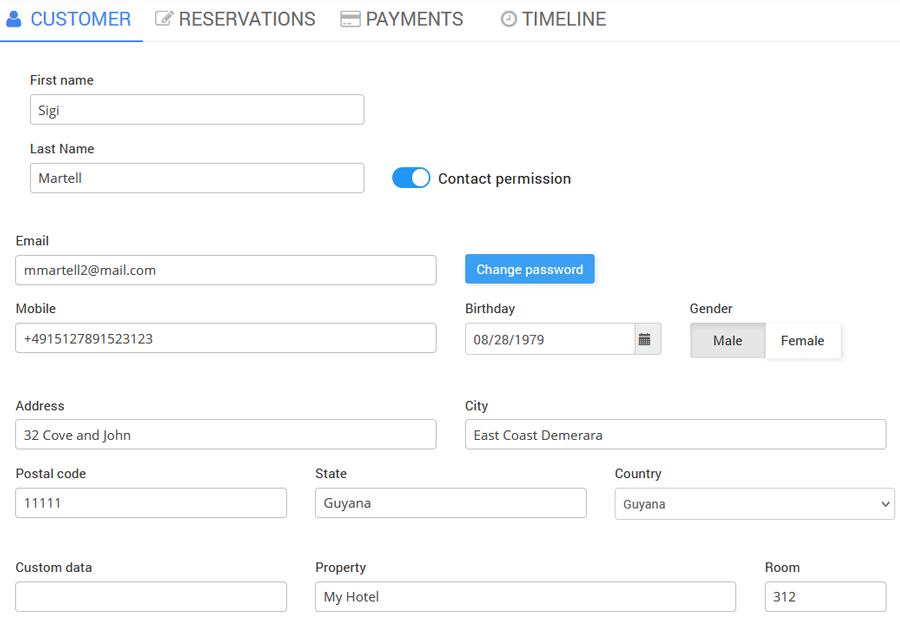 On the Reservations tab will be visible all reservations made by customers.
Customer payments will be displayed on the Payment page.

The Timeline tab displays all customer activities in chronological order.