Active Directory integration helps you automate the account management in your network.
When a user enters the username and the password in the HotSpot login page, HotSpot will verify if the account already exists in the Active Directory and generate a HotSpot account using price plan options and limits you have specified.
Such an account can have an unlimited or limited quota, time, expiration date, download, and upload rate, based on the price plan configuration.
This feature is suitable for companies and organizations as it handles the manual work of the administrator and keeps passwords updated with the main AD system.
The configuration of the feature is done from HotSpot Setup – Options – Active Directory page.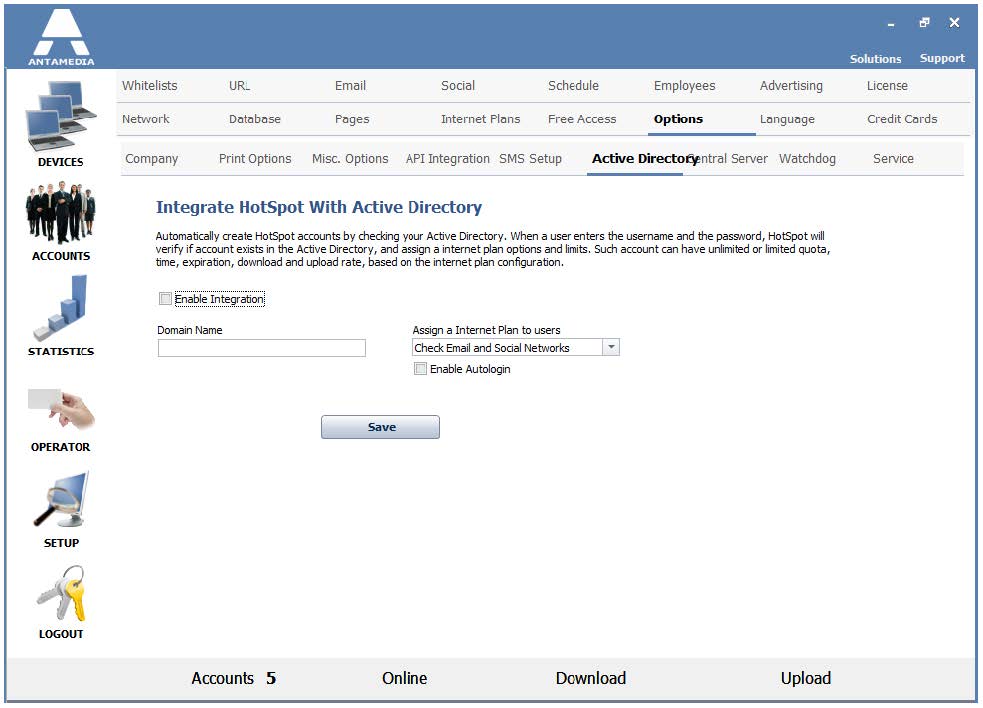 Please type the domain name, select a price plan, and optionally enable autologin.
This option currently I only if HotSpot is used on the computer where Active Directory is configured.