To activate HotSpot Click, please go to HotSpot Setup – Advertising page and enable this feature, then click Save (licensed version) or *Start Trial button.
The application will start and your default browser will be launched automatically.
We recommend using Google Chrome.
You can login with default credentials, username Administrator, and a blank password.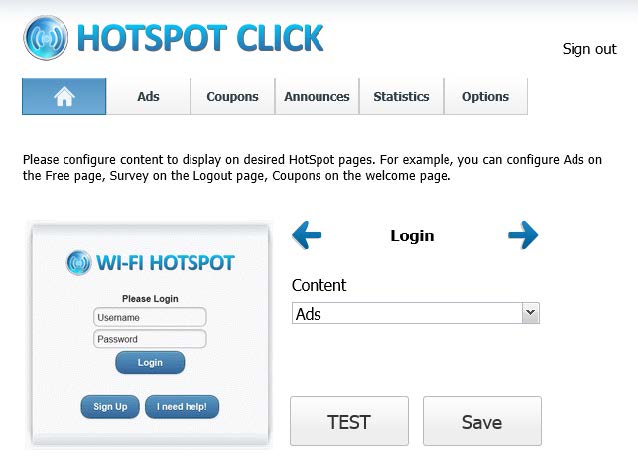 From the main screen, you should select which HotSpot web pages will show additional content and what type they will display.
After you configure the desired settings, press the Save button to apply them or click TEST to check how the page will look in the customer's browser.
* Note that during the trial period Click will stop working after 60 minutes, after that you should press the Start Trial button again.