HotSpot Click collects data on each customer engagement and from this section, you can view and examine statistical data.
Impressions and clicks data is available for ads, coupons, and surveys.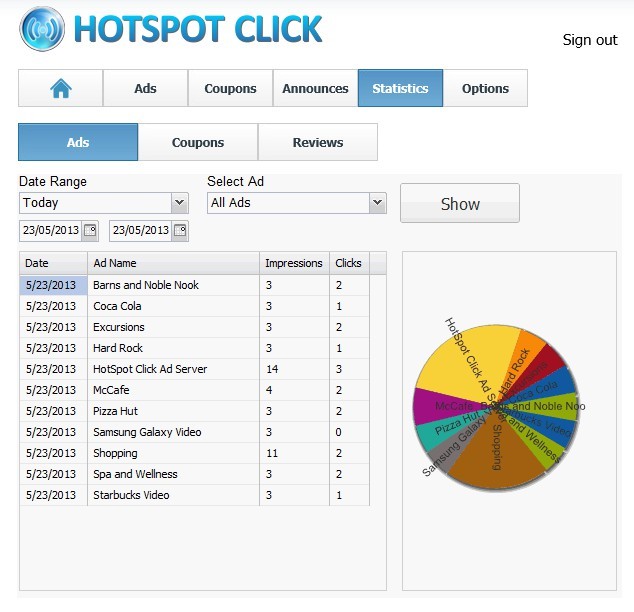 To display the pie-chart report for all items for the specified time period, please select the starting and ending date manually or select a period from the Date Range drop-down menu and press Show button.
Click can also display the report for a specific item which shows impressions and clicks comparison chart and location comparison.
To display it, select the date range like described above, choose the item from Select Ad – Coupon – Survey field and click the Show button.