HotSpot Click is an advertising and content server that helps you show ads, surveys, coupons, and announcements.
It can be used to display video and image ads, coupons, and announcements that can increase revenue.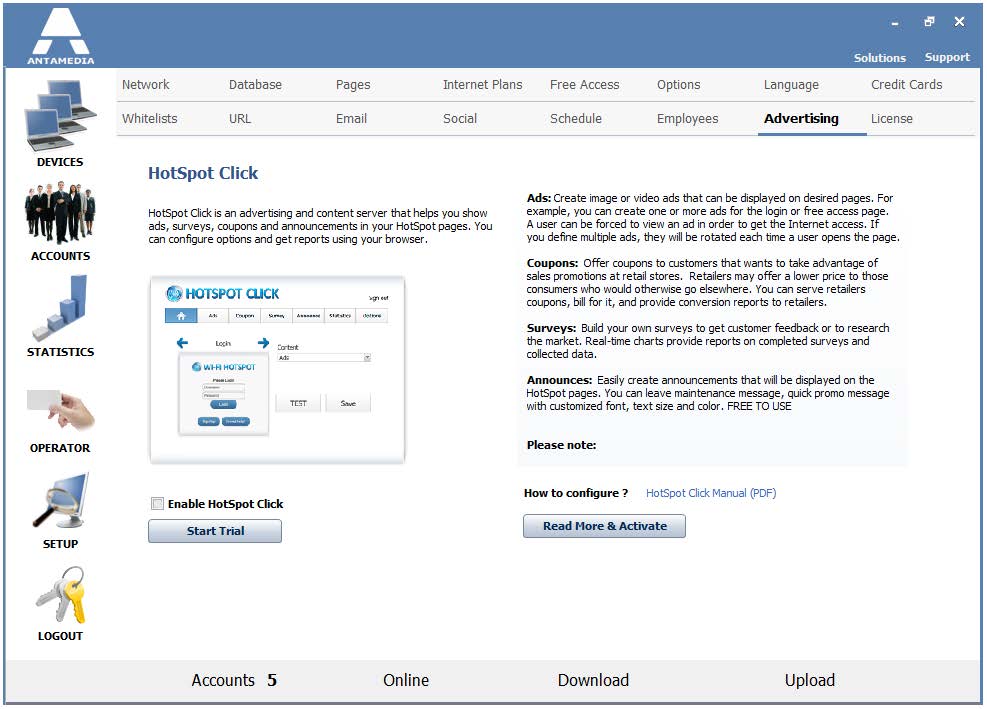 You can offer free Wi-Fi access in exchange for ad watching and get real-time ad click and impression reports.
HotSpot Click allows you to configure it and get statistical reports through an intuitive web interface using your browser.
· Ads: Create an image or video ads that can be displayed on desired pages. For example, you can create one or more ads for the login or free access page. A user can be forced to view an ad in order to get Internet access. If you define multiple ads, they will be rotated each time a user opens the page.
· Coupons: Offer coupons to customers that want to take advantage of sales promotions at retail stores. Retailers may offer a lower price to those consumers who would otherwise go elsewhere. You can serve retailers coupons, the bill for it, and provide conversion reports to retailers.
· Announcements: Easily create announcements that will be displayed on the HotSpot pages. You can leave maintenance messages, quick promo messages with the customized font, text size, and color. This option is free for all licensed HotSpot users.