The Credit card processing option is very important if you want to automate your HotSpot.
With this option, you can install an unattended HotSpot gateway and our software will do all the job.
Visitors who are willing to use your services can sign up for username and password, choose a price plan, and pay with their credit card. The processing occurs within seconds and your customers are able to continue using your services.
Antamedia HotSpot offers different credit card processing gateways.
Take a look at the complete list of the supported payment gateways
PCI DSS Compliance is ensured by allowing you to choose how/if you want to collect customers' credit card details.
For payment gateway configuration, please go to HotSpot Setup – Credit Cards – Gateway page and select Payment Processing Gateway.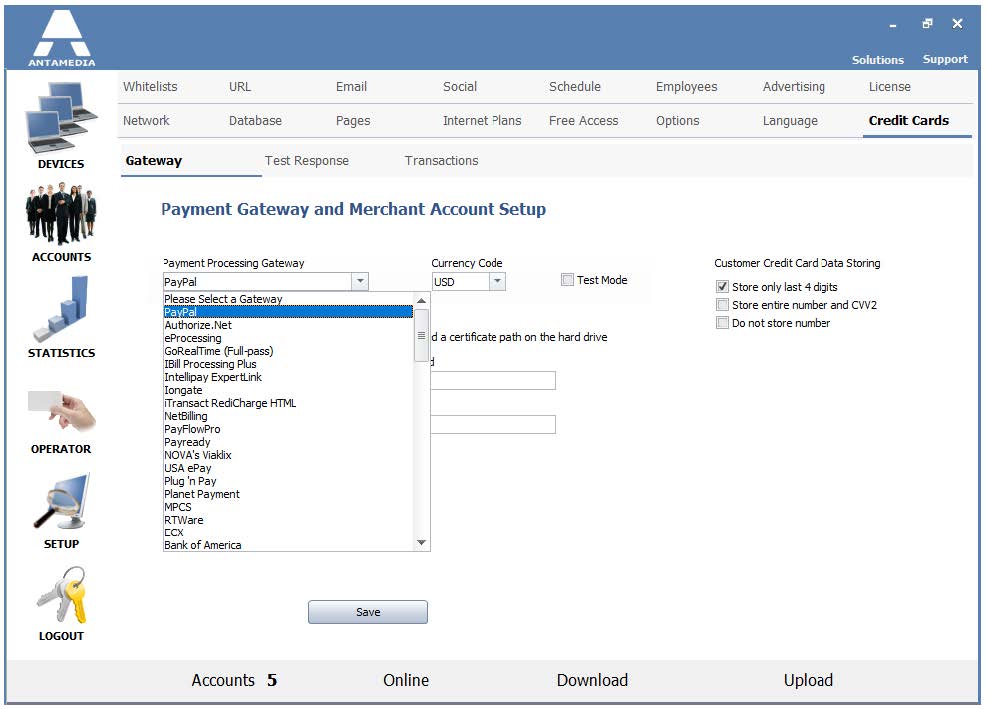 Payment gateways often require whitelisting of their servers which are used during processing.
Please click Refresh Now link from the Host Whitelist page. After loading new servers to the list press Save and restart HotSpot software.