The configuration of the default HotSpot captive page is done from HotSpot Setup – Pages – Default page tab, where you can customize the look and functionality of the page.
To check how the page will look like, click the Preview button to launch the default browser with the Hotspot login page.
Antamedia HotSpot allows you to set different page rules for each location configured on HotSpot Setup – Locations page.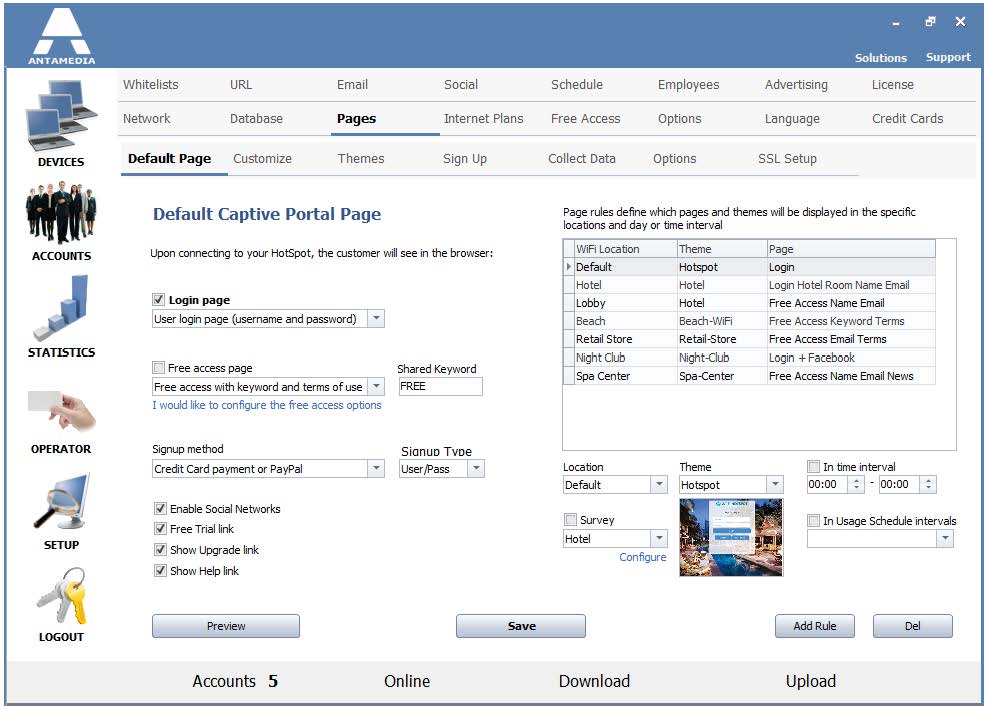 To configure a set of default page rules, please follow these steps:
1. Select the location for which you want to define page rules
2. Choose type and subtype of the default page.
3. Select Sign Up method (these are explained on HotSpot Setup – Pages – Sign Up page).
4. Configure Theme settings
5. Click Save button