MAC Blacklist feature blocks Internet access for specified MAC addresses.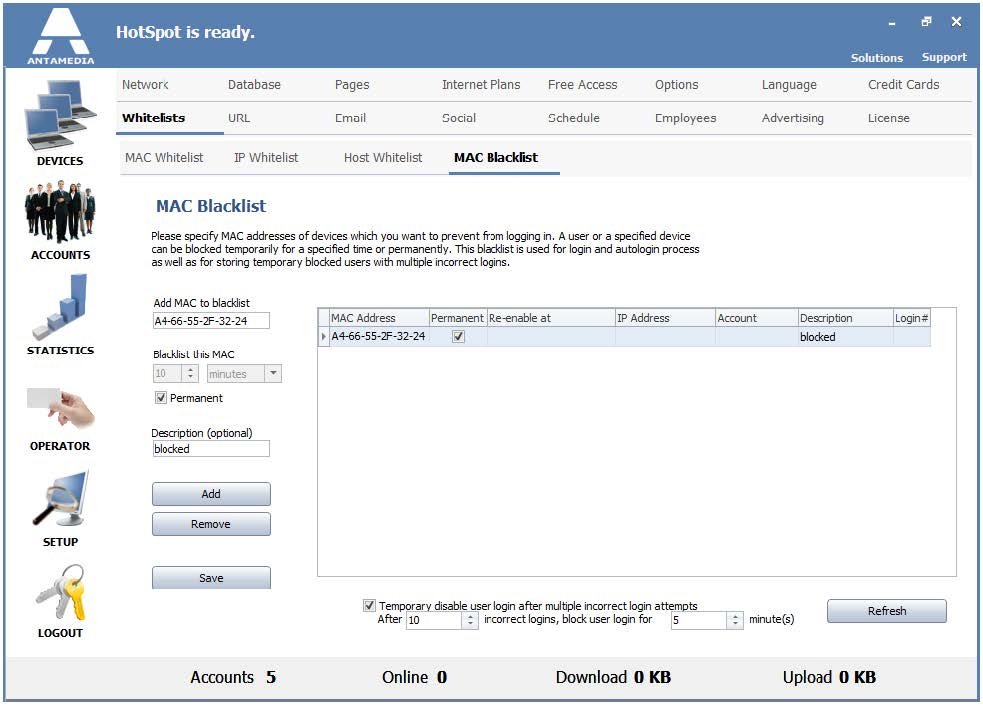 You can do it by adding the MAC address to the list:
1. Open HotSpot Setup – Whitelist – MAC Blacklist page
2. Enter computer MAC address in the text field
3. Set how long this computer will be blacklisted or check Permanently
4. (Optional) Enter a description
5. Click Add
6. Click Save
To re-enable the blacklisted computer, please click on it in the blacklist and click the Remove button.
Computers can be also automatically added to the blacklist. The HotSpot will blacklist a computer for 5 minutes if there have been more than 10 wrong login attempts from it.
You can change this default behavior from this page.