HotSpot Operator user interface is very simple and easy, and it is designed keeping in mind inexperienced staff.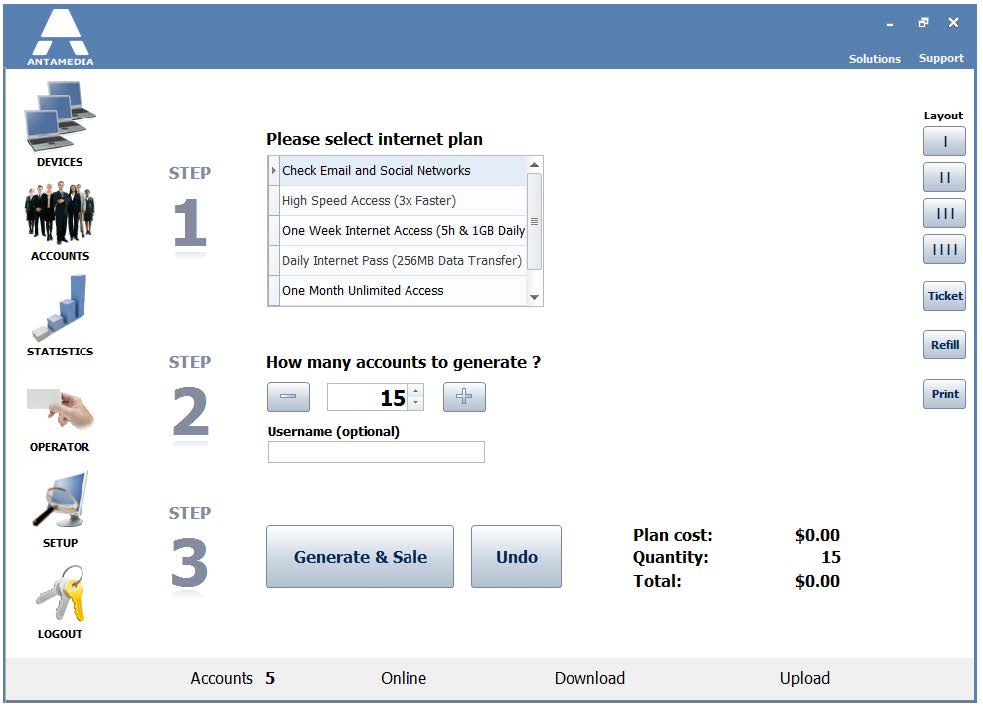 Accounts are generated in 3 easy steps:
1. Choose Internet Plan
2. Choose How many accounts to generate
3. Click Generate button
User interface is a touch screen friendly with large buttons, and several layout configurations.
Printing is optional and it can be turned on or off with a single click.
An operator can choose between several screen layouts showing 3 steps to generate accounts, tickets, or refills with smaller or larger price plan list, price plan cost and total amount to bill, and optionally display or hide generated accounts with username and password.