PMS integration in HotSpot software is done over PMSInterface.exe
To enable PMS integration in the HotSpot software please follow these steps.
From Setup – Pages – Default page select Login page.
As type choose Hotel login page (PMS room, name).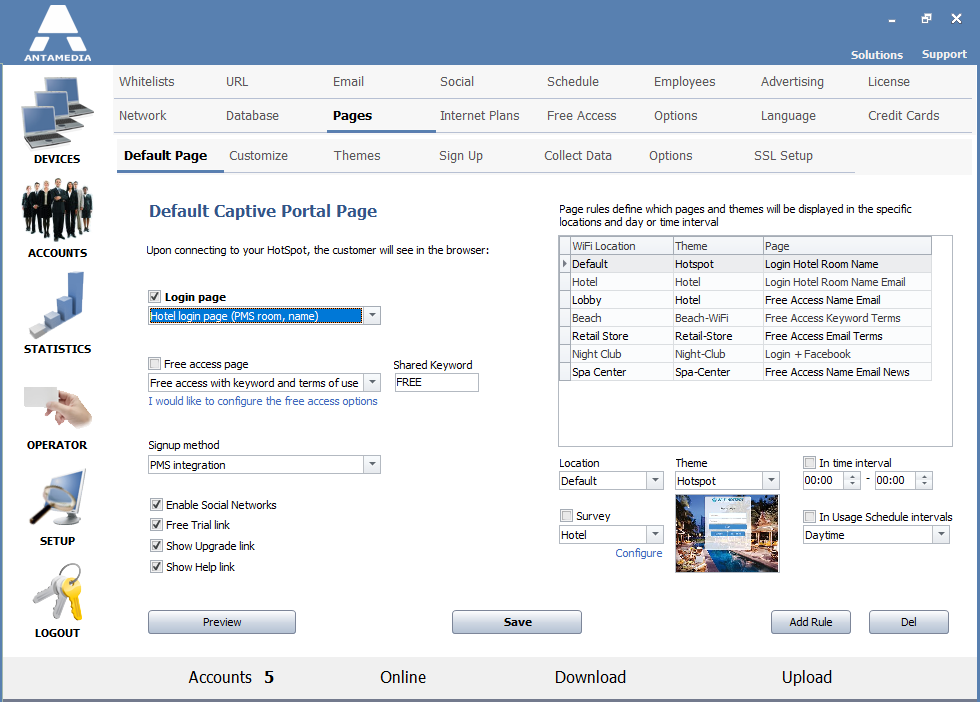 On the Setup – Pages – Sign Up page Enable PMS Interface and Save changes.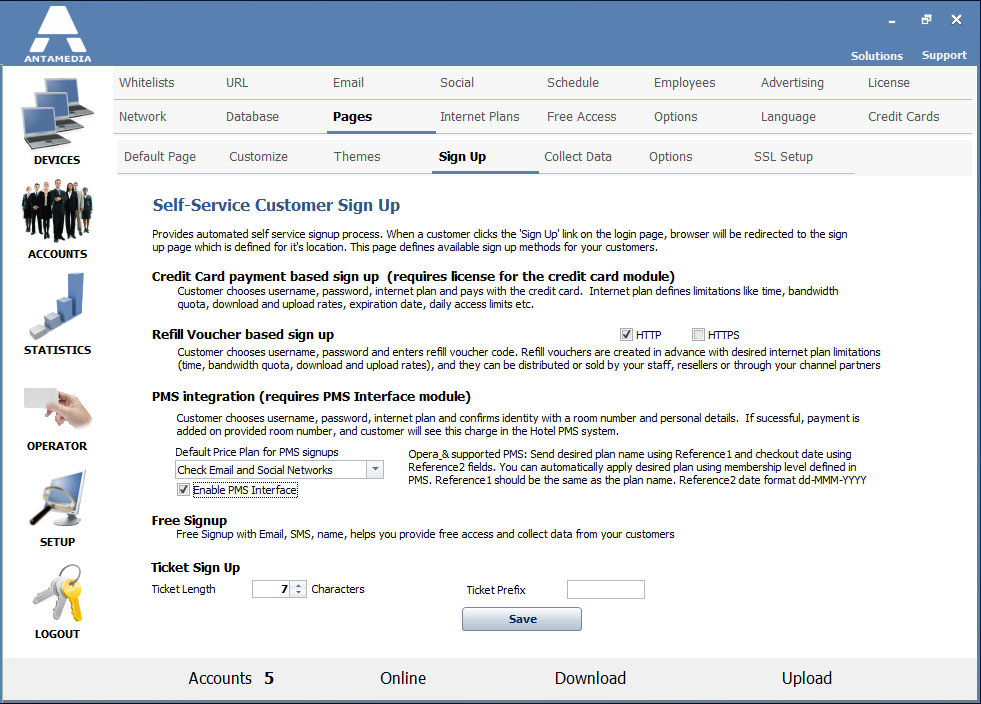 Restart HotSpot software and PMSInterface.exe will be started.
From the Interface list select the application that you are using for hotel management and set the IP address and port over which they'll communicate.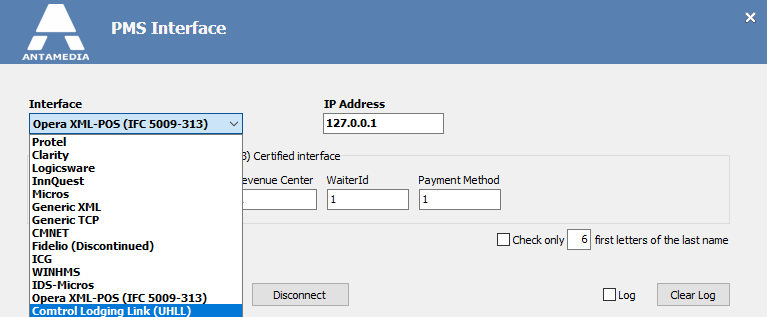 Click for a full list of currently supported Hotel management applications.