To remove Facebook from the Host Whitelist please follow these steps:
Remove almost all hosts from the Host Whitelist.
Leave only one item on the list.
This is very important!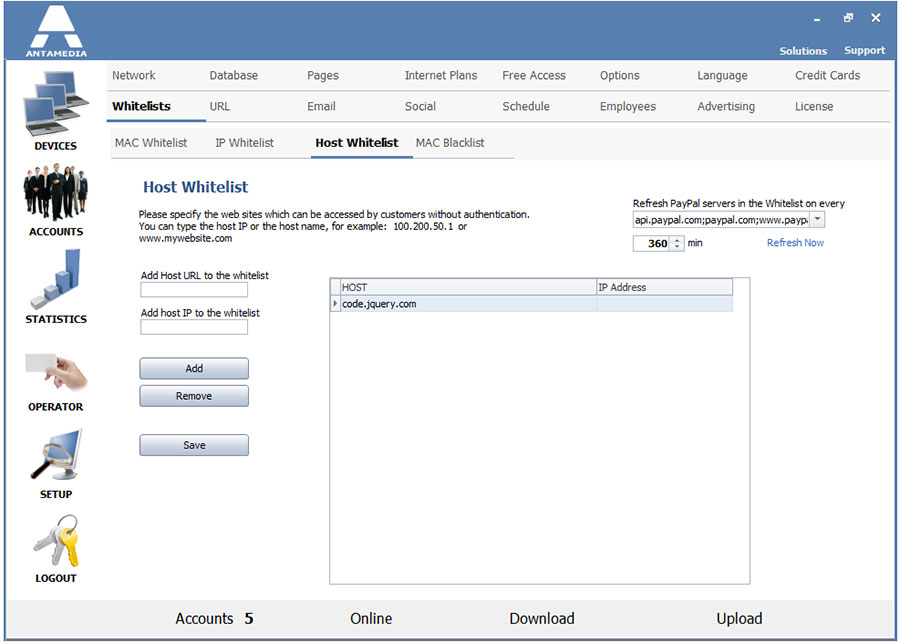 From list select to Whitelist only sites as on the image below: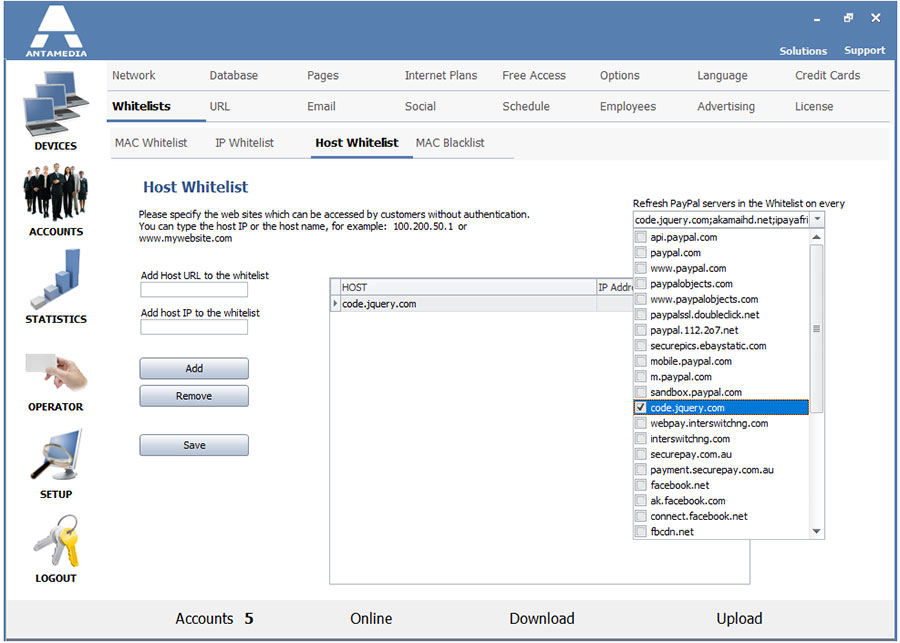 Press the Save button.
Restart HotSpot.
Click on the Refresh Now link.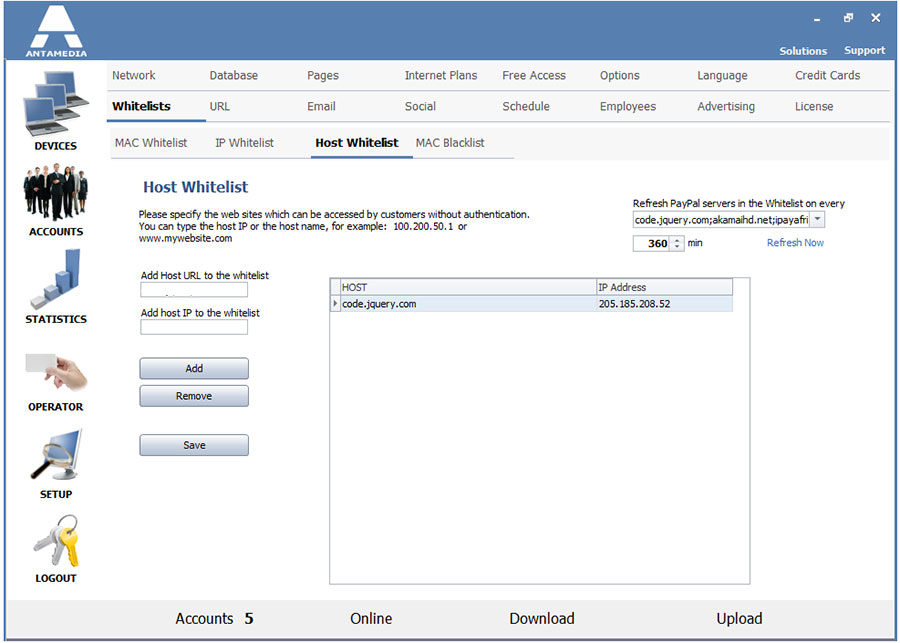 Some items will be added to the list. Those that you unselected will not appear.
Press the Save button.
Please note, it is not possible to remove all files from Host whitelist.
Some of them will be always created since they are required for communication with the local network and redirecting to HotSpot login page.
Those domains are not used for browsing, it is required for transaction and communication which is not something that ends users affect in standard use.