URL keywords are used to redirect the customer browser to the specified URL when a customer tries to access the website URL with a defined keyword.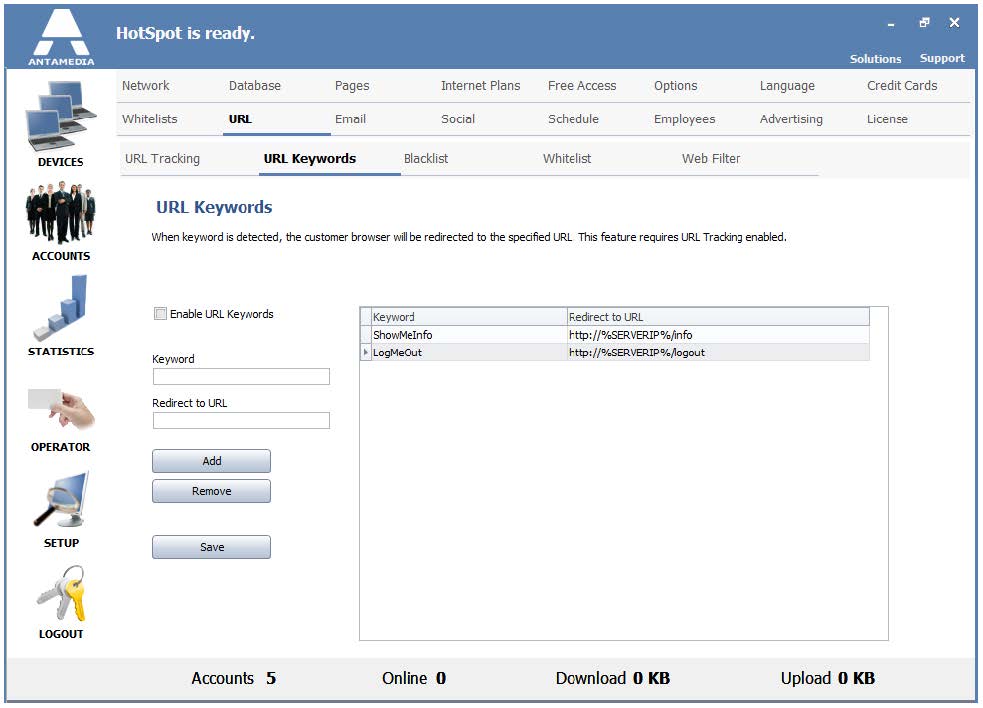 By default, two keywords are configured:
ShowMeInfo, which is used to show Info page in customer browser
LogMeOut, which is used to logout automatically a customer from HotSpot
To configure URL Keywords go to the HotSpot Setup – URL – URL Keywords page.
Tick Enable URL Keywords box.
Type desired keyword in the Keyword field and type URL in the Redirect to the URL field.
Click Add button and Save changes.
This is a very useful feature that can be used for various purposes.
For example, you can redirect the customer browser when a competition brand name is detected (a user searches Google for a competition brand).
Please note, URL Keyword option is active only when URL Tracking is enabled.