The purpose of URL Whitelist is to complement the Web Filter feature by allowing you to configure a list of keywords that will be excluded in Web Filter.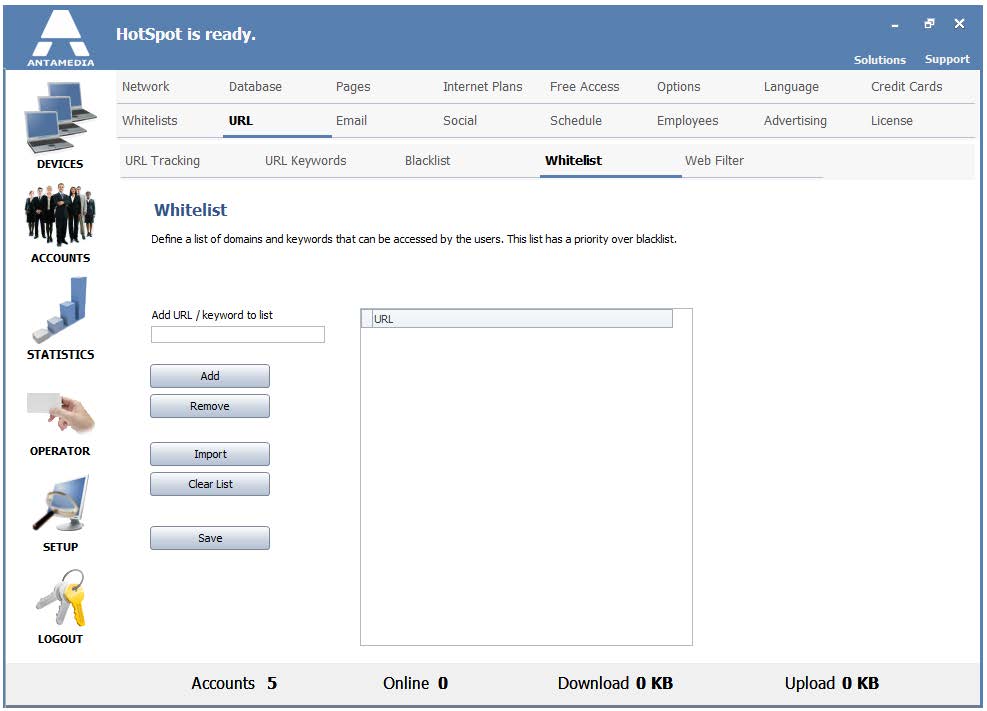 For example, you can block the Social Networks category, but allow the www.twitter.com website by adding "twitter" keyword to the URL Whitelist.
To add a keyword, please type it in Add keyword to list and press Add button.
To remove the keyword from the list, please select it from the list using the left mouse click and press the Remove button.
When you finish, please press the Save button.