HotSpot software can help you block unwanted URLs or websites from being accessed on your client network.
For this task, a Web Filter needs to be configured.
This feature is available in the Enterprise edition.
From the HotSpot Setup – URL choose Web Filter tab.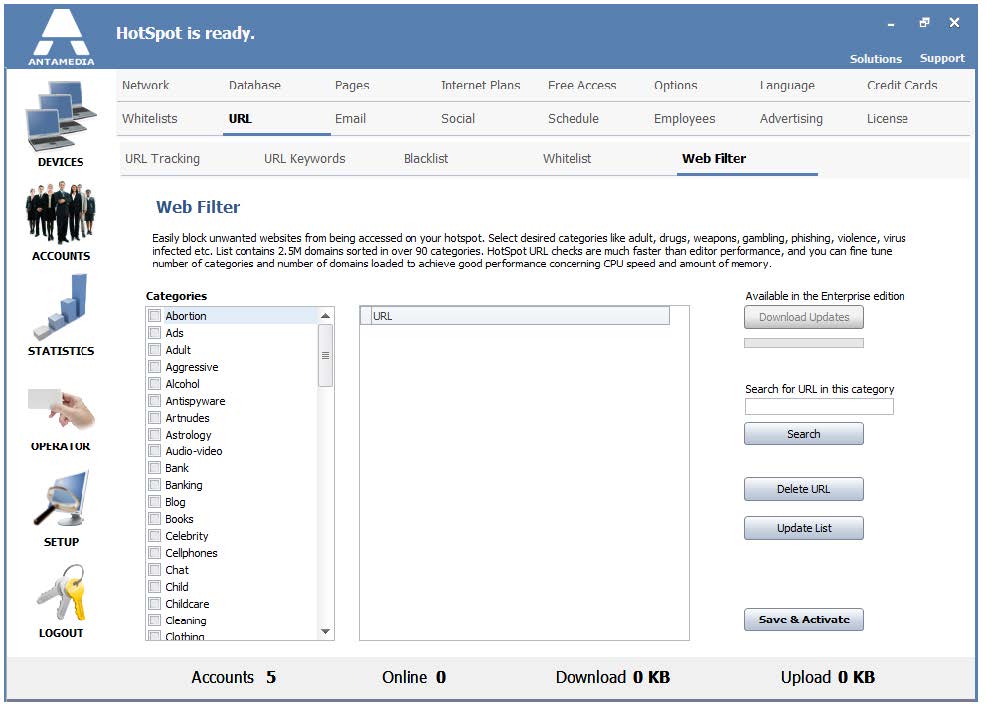 In this tab, you can find more than 2.5 million domains sorted in over 90 categories, such as adult, warez, ads, drugs, etc.
HotSpot URL check is much faster than editor performance, and you can fine-tune a number of categories and number of domains loaded to achieve good performance concerning CPU speed and amount of memory.
To activate Web Filter please follow these steps:
1. Click the Download Updates button to download all categories from our server
2. Select the categories you wish to block. Some categories are large (like an adult), and performance on slower computers may depend on the number of included categories and number of domains inside.
3. Click the Save & Activate button to turn on the Web Filter with the selected list of categories and domains.
Web Filter option can block only HTTP domains.