Once when pre-installation steps are done on all computers you can proceed with Antamedia Kiosk software installation.
To install Antamedia Kiosk software, please download the Kiosk installer.
Run installer, agree to EULA, and click the NEXT button.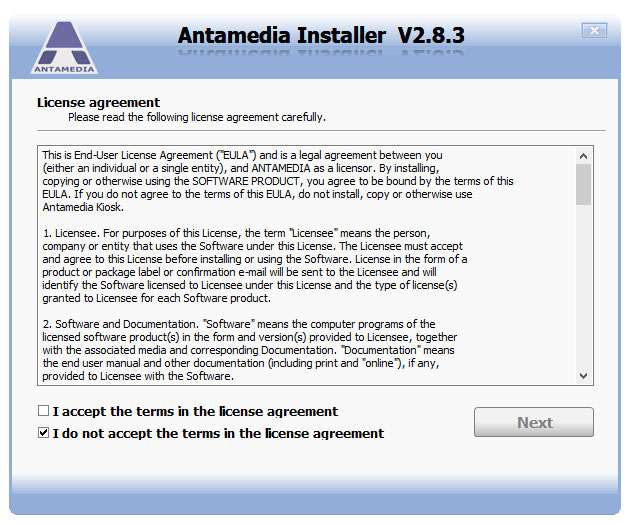 On the next screen, you will be able to choose between Express and Custom installation.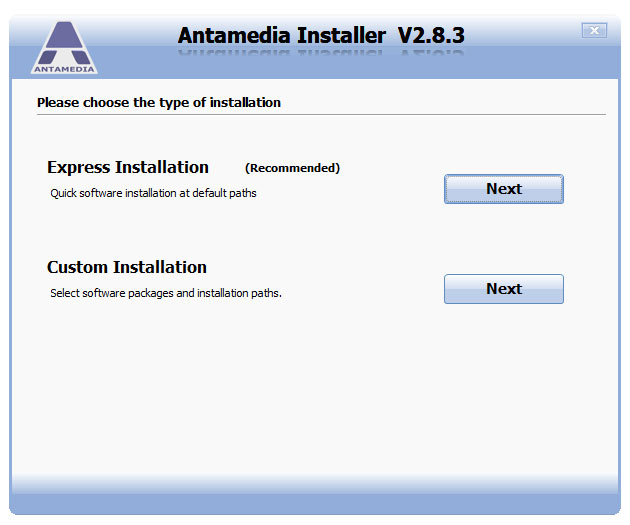 Express installation will install Kiosk software, Pay Station software and Database Server software at default paths (C:\Antamedia\Kiosk, C:\Antamedia\Pay Station, C:\Antamedia\DBServer).
Custom installation offers the choice which software modules to install, and to change the installation path of the selected software.
During installation, files will be stored on the hard drive, the installer will create a limited windows account, and turn your computer into a secure self-service Kiosk.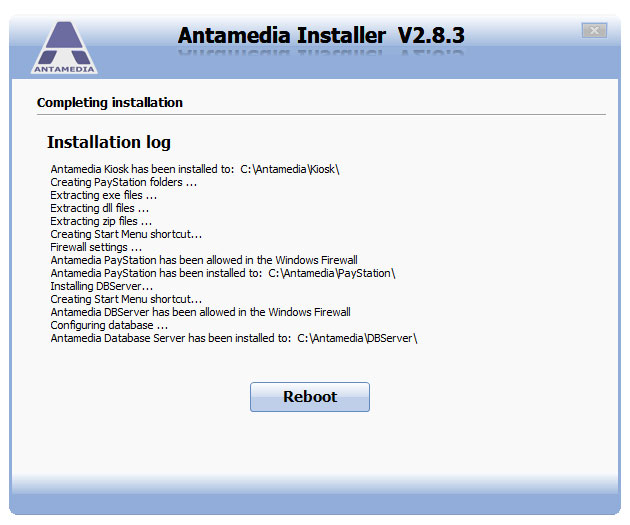 To successfully complete the installation press the Reboot button
IMPORTANT

After you press the Reboot button, the computer will reboot and it is necessary to log in to Windows administrator account.
After logging in to the administrator account Kiosk software will start and you can select and configure Kiosk mode that best fits your needs.