The number of client computers that can be controlled with Internet cafe software depends on the license.
On this page, you can compare Internet Cafe software editions and features.
The basic installation of the Lite edition comes with 1 server, 5 client computers, and 10 WiFi devices.
Standard edition comes with 1 server, 15 client computers, and 20 WiFi devices.
Premium edition comes with 1 server, 30 client computers, and 50 WiFi devices.
Enterprise Edition comes with 1 server, an unlimited number of client computers and 100 WiFi devices.
If you have fewer computers than it is limited by the license file, specify the number of computers that are required to control in 'Maximum Computer' field located in Cafe Server – Setup – Network tab.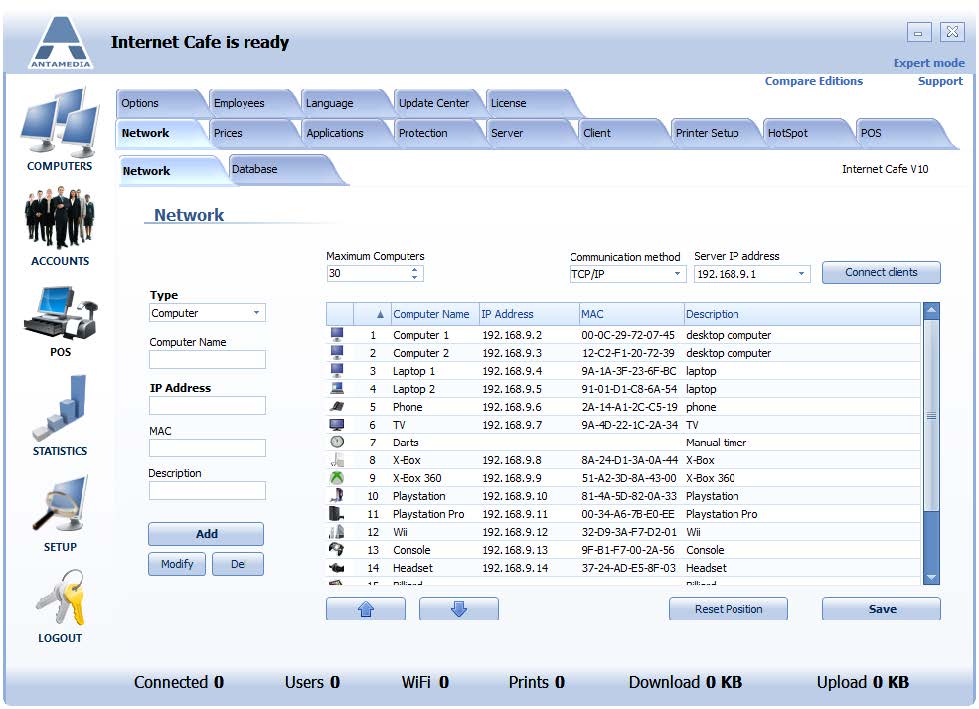 Note: If it's required to control in Lite, Standard, and Premium editions more computer than it is included in basic installation please upgrade the license.