Remote HotSpot Operator is a stand-alone program installed on a different PC than server software.
Using it you can generate tickets, view reports, and manage user accounts.
Network topology example shows a scenario where 2 additional HotSpot Operator licenses are deployed.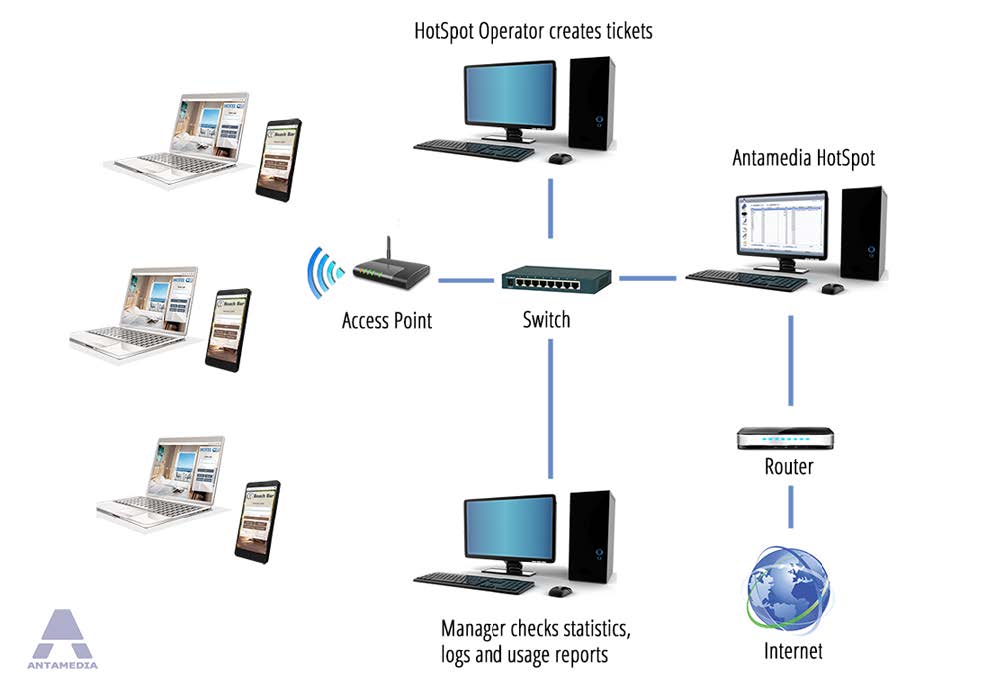 The First HotSpot Operator license is used for front desk staff to generate tickets.
The operator is allowed only to generate and print customer tickets.
Typical usage would be in restaurants, hotels, resorts, etc.
Second HotSpot Operator license is used for Manager which is allowed to see current statistics including bills, activity logs, real-time usage statistics, with time, bandwidth, number of logins and sales details, and the report usage with session-based statistics (username, IP, MAC, login and logout time, time used, data transferred and sale made).
If preferred, this topology can easily include the third HotSpot Operator license, which can be used for Administrator (or HotSpot business owner) which has access to all other features.
The administrator can be located at home or in a different country, and perform required tasks.