There are seven types of Point of Sale related reports, they can be accessed by clicking one of the tabs on the Internet Cafe Server Statistics – POS page.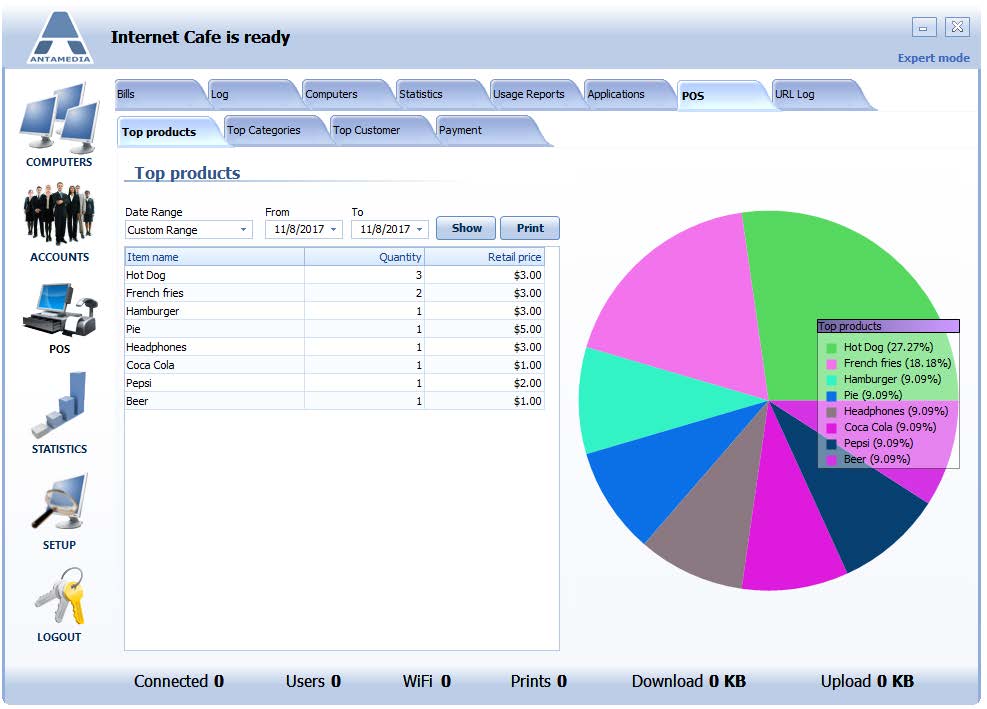 These reports can help you to identify what are your top-selling products, who are your best customers, employees with the most sales, etc.
Apart from the Loyalty report, all reports are presented in the table and graphic(pie-chart) form.
To display the report for the specified time period, please select the starting and the ending date in the From and To fields, or choose one of the predefined time periods (Today, Yesterday, Last 7 days, etc.), and click the Show button.