If you have enabled URL Tracking option in the HotSpot module, here you can analyze which websites your HotSpot customers have visited.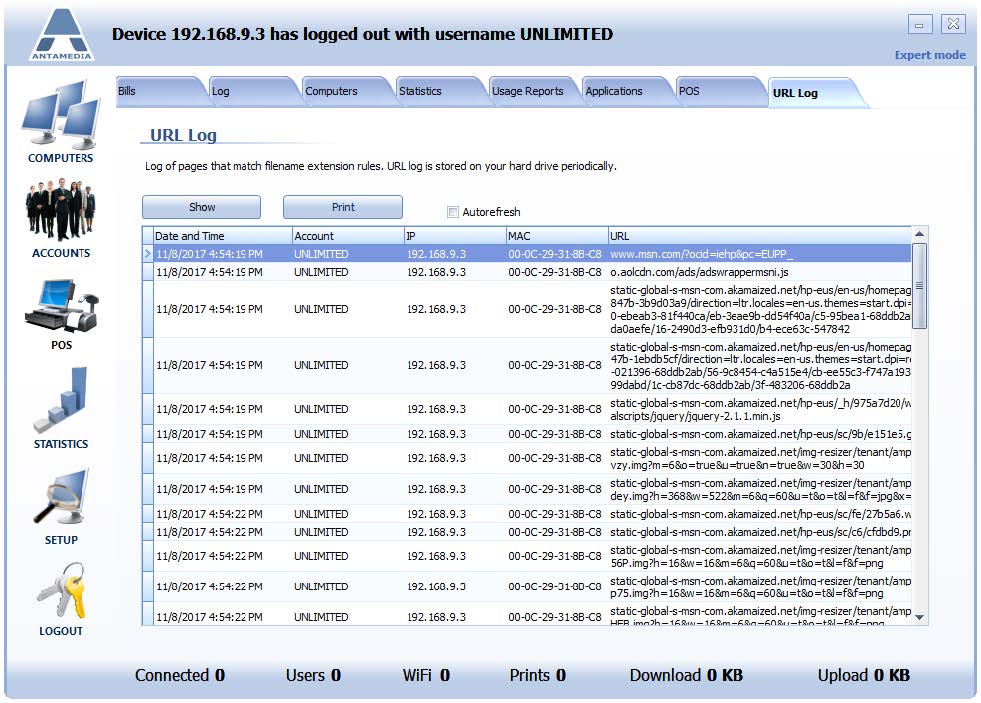 This log does not contain websites visited by Internet Cafe users.
Each log entry has the following details:
• Date and time
• User Account
• Computer IP address
• Computer MAC address
• URL
To display the log click on the Show button.
All logs are stored in a file on the hard disk.
The default location of this file is C:\Antamedia\Internet Cafe\Data\Log.