From this panel, you can have access to Collected emails and data and the ability to export information about users that accessed HotSpot using free access (without an account or with free signup).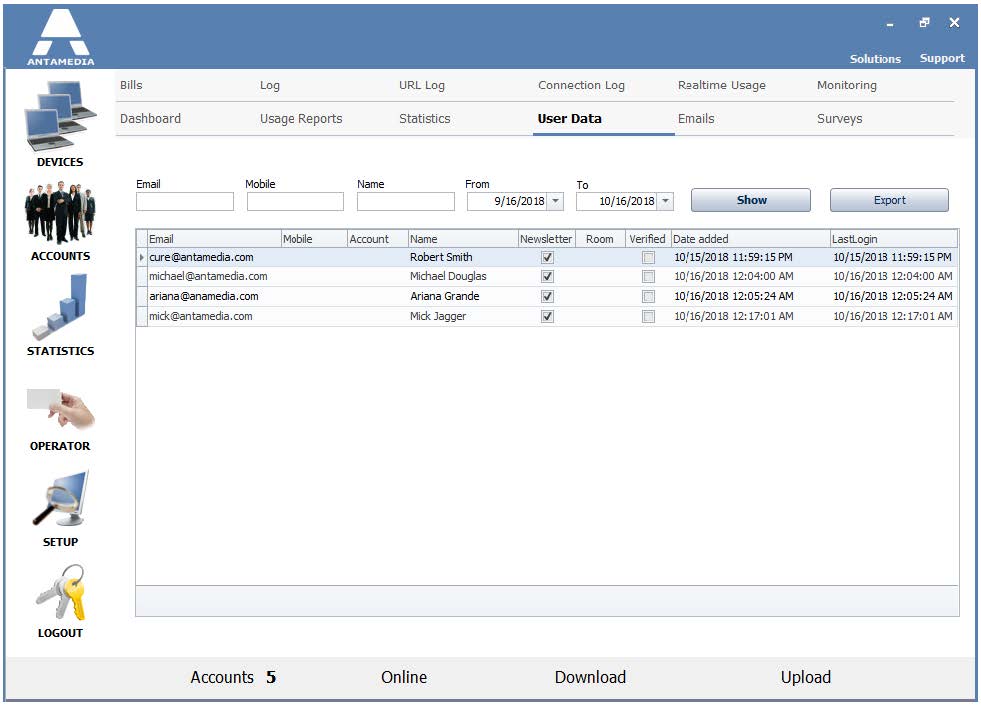 Email addresses will be collected if Free Access or Login page with a free trial link page is set on HotSpot Setup – Pages – Default page screen.
Collected details are the Email address, Mobile phone number, Account name, Name, Newsletter, Room, Verified and Date of login/signup.