Kiosk Premium and Enterprise editions have the Pay Station module included, which helps you receive payments via coin and bill acceptors hardware devices using CCTalk protocol (supported by major hardware manufacturers).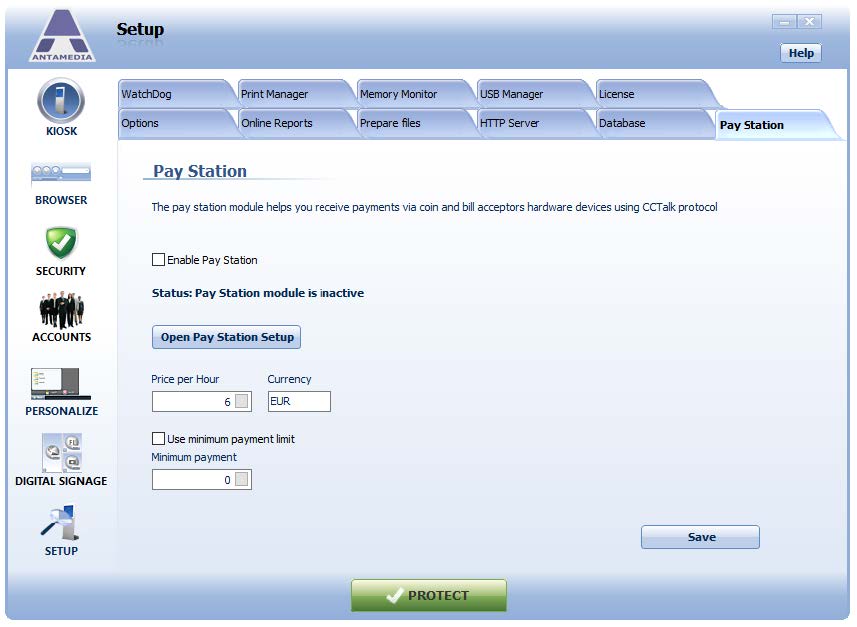 Pay Station also accepts payments by Credit Cards through one of 70 supported Internet Payment Gateways.
Click for a complete list of the supported payment gateways.
From Kiosk – Setup – Pay Station page you can enable Pay Station module, configure settings for it and set a simple pre-hour pricing method, and press on Open Pay Station Setup button for advanced setup and configuration.