It is possible to activate Screen Saver to protect your desktop when there is no activity on the Kiosk computer.
Go to Kiosk Personalize – Screen Saver page and set some of the available screen savers on the computer or use Digital Signage.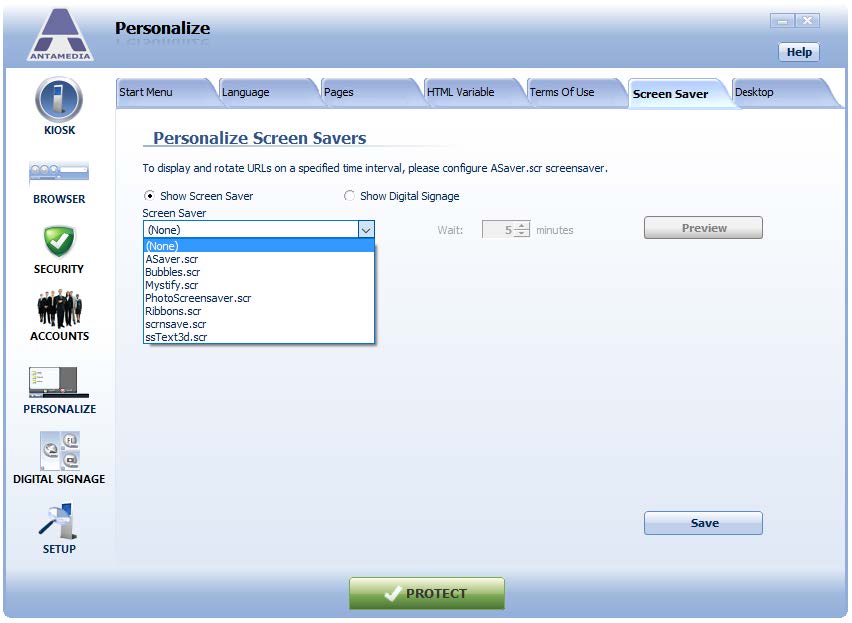 When you finish with setup press the Save button.